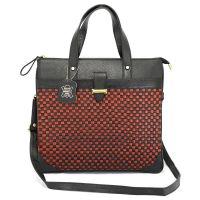 Amazon.in has Gilmore Oak Women's Genuine Leather Hand-held Bag Black for Rs.3,490.00 with Free Shipping
Compare Gilmore Oak Women's Genuine Leather Hand-held Bag Black Price in India from (1) sellers
Store
Shipping
Price
Free Shipping
Rs.3,490
Buy Now
Gilmore Oak Women's Genuine Leather Hand-held Bag Black
Rs.3,490
Buy Now
Gilmore Oak Women's Genuine Leather Hand-held Bag Black Specifications
-:
These hand bags are from Gilmore Oak by using Genuine Leather, a rare combination of curiosity, creativity and ambition. The Gilmore Oak brand is sophisticated and stylish, aspirational and unique and there really is something for everyone and for every occasion. It is trend right important leather handbags that you will reach for in your closet again and again. Gilmore Oak is sure to be your trusted resource for everyday chic style. Features:NDM Leather material Brown/Black Checks Bag 31 centimeters height X 34 centimeters length X 7 centimeters width Zip closure with 2 compartments & 1 zipper pockets 1 front organizer Back side zipper pockets Detachable & adjustable shoulder Strap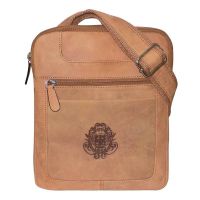 Style98 100% Hunter Leather Crossbody Messenger tablet Bag||....
Rs. 2,645.00
+ Free Shipping
Our Mobile App

Social Share
Social Share
Sign Up to Save
Simply let us know what/where you are looking to buy and we will inform you as soon as a deal/coupon of your interest is found.
Hot Offers
Click to copy code & open the site