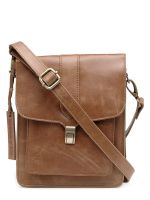 Amazon.in has The House Of Tara Genuine Leather Unisex Crossbody Bag (Distress Tan) HTMB 071 for Rs.2,549.00 plus Shipping charges
Compare The House Of Tara Genuine Leather Unisex Crossbody Bag (Distress Tan) HTMB 071 Price in India from (1) sellers
Store
Shipping
Price
Free Shipping
Rs.2,549
Buy Now
The House Of Tara Genuine Leather Unisex Crossbody Bag (Distress Tan) HTMB 071
Rs.2,549
Buy Now
The House Of Tara Genuine Leather Unisex Crossbody Bag (Distress Tan) HTMB 071 Specifications
-:
Unisex crossbody/shoulder bag with dual gusset that can adjust its width as per space occupied in the bag. This bag is extremely high in utility with a front compartment pocket and a separate zip pocket.Its main compartment is divided into three sub-compartments to allow you to neatly organise your stuff. One of the sub-compartment is provided with a zip to stow your valuable documents/items. This bag is a must for all travel enthusiasts and makes a perfect companion for everyday usewell. The adjustable shoulder strap is removable, thereby, allowing you to attach this bag to your waist belt with a loop provide for the purpose at the back. It has a metallic click button closure. Dimensions:10 inches X 7 inches X 4 inches (HXWXD).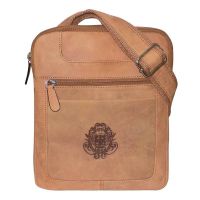 Style98 100% Hunter Leather Crossbody Messenger tablet Bag||....
Rs. 2,645.00
+ Free Shipping
Our Mobile App

Social Share
Social Share
Sign Up to Save
Simply let us know what/where you are looking to buy and we will inform you as soon as a deal/coupon of your interest is found.
Hot Offers
Click to copy code & open the site