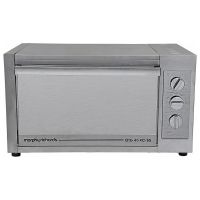 SnapDeal.com has Morphy Richards 40 RCSS OTG 40Ltr Oven Toaster Grill for Rs.12,695.00 - Rs.1,865.00 (Instant Discount) = Rs.10,830.00 with Free Shipping
Compare Morphy Richards 40 RCSS OTG 40Ltr Oven Toaster Grill Price in India from (1) sellers
Store
Shipping
Price
Free Shipping
Rs.10,830
Buy Now
Morphy Richards 40 LTR 40 R-CSS OTG
Rs.10,830
Buy Now
Morphy Richards 40 RCSS OTG 40Ltr Oven Toaster Grill Specifications
-:This is a novel feature that circulates the aroma of the spice of your choice, imparting its rich and complex flavour to the food.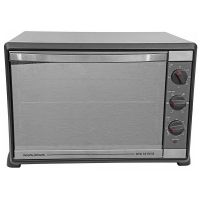 Morphy Richards 52 RCSS OTG 52Ltr
Rs. 11,484.00 (11% Off)
+ Free Shipping
Usha 3212 12Ltr Oven Toaster Grill
Rs. 8,545.00 (5% Off)
+ Free Shipping
Morphy Richards 36 RCSS OTG 36Ltr Oven Toaster Griller
Rs. 10,895.00
+ Free Shipping
Our Mobile App

Social Share
Social Share
Sign Up to Save
Simply let us know what/where you are looking to buy and we will inform you as soon as a deal/coupon of your interest is found.
Hot Offers
Click to copy code & open the site